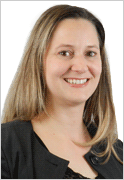 Co-Chair of the Insurance Coverage Practice Group
Profile:
Theresa practices civil litigation in the areas of commercial law, professional liability, subrogation and insurance coverage. She is on the preferred counsel list for the Lawyers' Professional Indemnity Company.

Theresa has appeared before the Ontario Superior Court of Justice, the Ontario Court of Appeal, and various tribunals. She also has experience in alternative dispute resolution processes, including arbitration and mediation.