Our Events
McCAGUE BORLACK
LLP
Events listed below are hosted or sponsored by McCague Borlack or by one of our affiliations: CLC or Harmonie, or an MB lawyer has an active role as Speaker or Chair in the event. Register to be added to our mailing list.


Upcoming Events
EVENTS - LAST UPDATED FEBRUARY 23, 2016
Please Note: Events have limited space and are by registration/invitation only. If you would like to attend an event listed below, please speak to your lawyer contact within the firm. If you are not yet a client of our firm, please contact Cindy Davies.
2017
April 22 to 27, 2017 - RIMS Annual Conference & Exhibition - Philadelphia Convention Centre, Philadelphia, PA
April 27 to 28, 2017 - NASP Litigation Skills & Management Conference, OMNI Montelucia Resort, Scottsdale AZ
April / May 2017 - THG Spring Conference, Boston, MA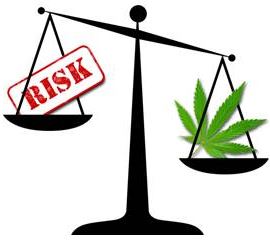 May 2 - Client Seminar - Anticipated Challenges Associated with the Legalization of Marijuana - guest speaker Michael Corbett (Forensic Toxicologist), Lunch & Learn, MB Offices.
June 8, 2017 - CLC Client Appreciation Day (Morning), MB Offices, Toronto, ON
June 8, 2017 - CLC Business Meeting (Afternoon), MB Offices, Toronto, ON
June 9, 2017 - MB / CLC Golf Day (19th Annual) - The Club at Bond Head, Bond Head, ON
September 24 to 27, 2017 - RIMS Canada Annual Conference & Exhibition - Toronto, ON
Sept / Oct 2017 - THG Fall Conference, Vancouver, BC
October 1 to 3, 2017 - NICC Conference - Quebec Hilton, Quebec City, QC
November 5 to 8, 2017 - NASP Annual Conference, J.W. Marriott, Austin, TX

2018
January 2018 - McCague Borlack's Christmas in January Party - Toronto, ON
January 2018 - CLC/THG Joint Winter Conference - Florida
March 22 - 23, 2018 - NASP Litigation Skills & Management Conference - The Roosevelt, New Orleans, LA
April - May 2018 - THG Spring Conference - NYC/Boston/Chicago
September - October - THG Fall Conference - TBD
September 30 to October 2, 2018 - NICC Conference - Hilton Lac-Leamy, Gatineau, QC
November 2018 - NASP Annual Conference - TBD
2019
January 2019 - McCague Borlack's Christmas in January Party - Toronto, ON
January 2019 - CLC/THG Joint Winter Conference - San Diego, CA
March 28 to 19, 2019 - NASP Litigation Skills & Management Conference - Omni Rancho Las Palmas Resort, Palm Springs, CA
April - May 2019 - THG Spring Conference - TBD
September - October - THG Fall Conference - TBD
November 2018 - NASP Annual Conference - TBD