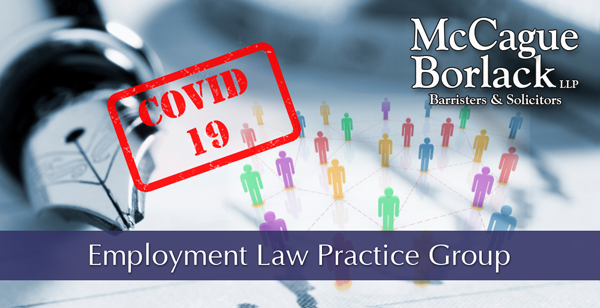 May 2022
BC Court Decides CERB Payments Should Count Against Damages for Wrongful Dismissal


Martin Smith,
Partner

by Martin Smith and Tess Doane
Recently in Reotech Construction Ltd. v. Snider, 2022 BCSC 317 the BC Supreme Court determined that CERB payments should be deducted from an ex-employee's damage award for wrongful dismissal.
On appeal to the British Columbia Supreme Court, the court relied on two judicial precedents to determine the trial judge had erred...
---
TORONTO | OTTAWA | KITCHENER | BARRIE | LONDON

416.860.0001 | mccagueborlack.com | Follow us on Twitter or Linkedin
McCague Borlack LLP is a member of the Canadian Litigation Counsel, a nationwide affiliation of independent law firms. Through CLC's association with The Harmonie Group, our clients have access to legal excellence throughout North America, the U.K. and Europe.