Alan Meka
Articling Student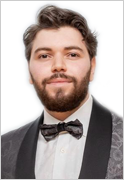 University of Windsor
Profile:
Alan is a recent cum laude graduate of the Dual JD Program at the University of Windsor, Faculty of Law and the University of Detroit Mercy, School of Law. In law school, he served as Vice-President of the Criminal Law Association of Windsor and Class Representative of the Student Bar Association. Along with making the Dean's List, Alan received the Book Award for achieving the highest grade in Cross-Border Sales and Financial Transactions I, as well as Canadian and U.S. Professional Responsibility.

Before law school, Alan obtained a Bachelor of Arts in Law & Society from York University. Following, he worked as an Insurance Claims Adjuster, determining liability concerning loss or damage to personal property.

As Project Lead for Pro Bono Students Canada, Alan aided vulnerable youth in obtaining identification documents to access services such as healthcare. As a Legal Intern at the Detroit Mercy Immigration Law Clinic, he interviewed clients and prepared their immigration relief packages. While mediating Small Claims and Landlord-Tenant Disputes with Southeastern Dispute Resolution Services, Alan gained valuable insight into Alternative Dispute Resolution (ADR).

When not immersed in the legal world, Alan is big on food, fashion, travel, and basketball – with a hope the Raptors will be the NBA champions again.