Francine Garland
Senior Law Clerk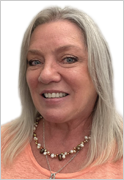 A Focus on Insurance Defence Litigation
Profile:
Having worked 30+ years as a Law Clerk, Francine has gained extensive experience in Insurance Defence, Employment/Labour, LTD, Bankruptcy, Personal Injury, Tort/Accident Benefits, Family Law, HRTO, OLRB and Alternative Dispute Resolution. This experience extends to all aspects of litigation documentation including pleadings, affidavits of documents, chronology reports, medical summaries, pre-trial memoranda and trial preparation.

Francine provides focused support in the areas of long-term disabilities, wrongful dismissals, motor vehicle collisions, medical malpractice, bankruptcy and insolvencies, and personal injury.

Francine's exemplary knowledge of the Rules of Civil Procedure makes her a valuable asset when it comes to the management and organization of large files, and trial preparation from start to resolution.

Originally from New York, Francine graduated from Pace University in 1982 with an Associates Degree in Paralegal Studies while working at a law firm in Stamford, Connecticut. As well, prior to coming to Ottawa, Francine worked in law firms in New York and North Carolina.

In her spare time, Francine volunteers at a women's shelter in Ottawa. She also loves spending time with her husband, children, grandchildren, dogs and horses and visits family and friends back in Raleigh, North Carolina where Francine lived for over 15 years.