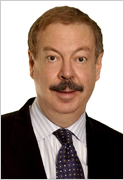 A Focus on Insurance Litigation
Profile:
Jim specializes in insurance litigation, and acts for a number of Canadian, American, and European insurers. He has an extensive practice in all general casualty lines of business, and particular expertise in serious bodily injury claims involving multiple fatalities, serious brain injury, and/or paraplegia. This frequently involves over-limits claims and interpretations of excess and umbrella policy wordings.

Jim also focuses on professional liability issues, insurance fraud and product liability claims. He has represented insurers and their insureds at all levels of the civil courts in Ontario. In addition, he has extensive experience in all forms of alternative dispute resolution.