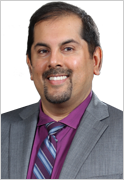 A Focus on Insurance and Class Action Litigation
Profile:
With the same vigour he brought as a champion football coach, Nawaz Tahir approaches litigation with a relentless and singular focus on one goal: Success for his clients. A former defensive coordinator and head coach of championship-winning high school football teams, Nawaz knows that success on a football field or a courtroom is unattainable without a game plan. A game plan that cannot be one size fits all. From the Court of Appeal to the License Appeals Tribunal, from representing various insurers in the Toronto Propane class action to having one of the first successful catastrophic impairment decisions at the LAT, Nawaz has appeared at and had success at all levels of Courts and Tribunals in Ontario.

When not battling in a courtroom (or on a football field), Nawaz is passionate about public speaking – to clients, industry groups, and fellow lawyers. He served as an adjunct professor at Western Law School, teaching Civil Procedure. He is a community leader, currently serving as the Chair of the Board of Directors of St. Joseph's Hospital; serving on the Board of YMCA of Southwestern Ontario, and serving on the Board of Hikma Public Affairs Council where he is the past chair of the Board. He is a champion for democracy and political participation, co-editing a book on Democracy and co-chairing an International Conference at Western University on the subject of Islam and Democracy. He has been recognized by his peers as a Lexpert-ranked lawyer.

A leader. A negotiator. A relentless advocate. Nawaz always looks forward to the next challenge and appreciates the opportunity to work on your case.