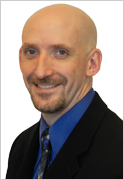 A Focus on Insurance Defence and Accident Benefits
Profile:
Over the course of his career thus far, James has practiced in the area of civil litigation, and has specifically focused on the area of insurance defence. James has experience in claims involving: motor vehicle liability; product liability; occupier's liability; subrogation, fire loss and property damage. He has represented clients in various professional liability matters, including claims against insurance brokers, home inspectors, and alternative healthcare providers.

Over the past decade, James has developed considerable experience in first party insurance claims for accident benefits and disability insurance. James regularly represents insurers on disputes over: the entitlement and quantum of income replacement benefits; determinations of catastrophic impairment; and claims for bad faith. Since the recent amendments to the Statutory Accident Benefits Schedule, James has also argued one of the precedent-setting arbitration, appeal and forthcoming judicial review decisions concerning the definition of "economic loss" in the case Simser v. Aviva Canada Inc.